Lezyne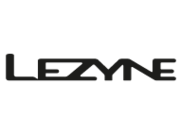 Lezyne was founded at a time when poorly engineered, plastic catalog-copied accessories were the standard.

Lezyne's goal was to engineer and produce premium quality accessories that meet the same high standards as high-end bicycle components.

In few words, Lezyne's goal was Engineered Design.

Today, the goal remains the same and Lezyne is now a cycling accessories industry leader with award winning products worldwide in multiple categories such as LED lights, Digital GPS computers, Digital and mechanical pumps, tools and luggage.