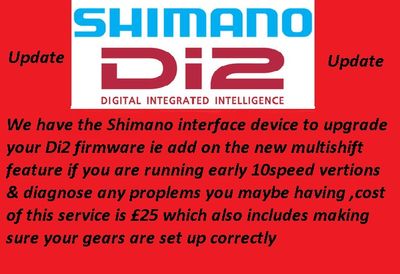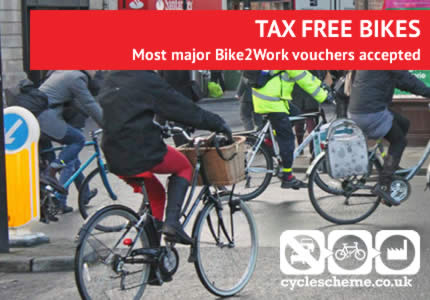 OUR BIGGEST EVER BIKE SALE IS NOW ON PLEASE BROWSE OUR WEBSITE FOR SOME BIG SAVINGS TO BE HAD ON BOTH 2021 BIKES AND SOME 2022 MODELS

YOU CAN BUY IN STORE , ONLINE OR A MIXTURE OF BOTH WITH CLICK & COLLECT

SALE PRICES ON ACCESSORY'S -SHOES - HELMETS & WHEELS

We are now accepting Cycle scheme vouchers but all bikes will be at the original RRP & some may carry a admin fee of 10%.
Websters Cycles are open as normal if you find the door is locked please knock and be patient. Sometimes it works for us due to staff shortages & enables us to limit the amount of people in the shop at any one time.
Websters have always offered mail order and this is continuing.Most mail order is still getting delivered next day from sending if it's large enough to warrant a courier service. If there is a bike please consider ordering it online for click and collect.
BROMPTON FOLDING BIKES
We have been lucky enough to get our hand on some of last years stock direct from Brompton. There isn't really any difference between these and 2022 models other than the C-Line badge that appears on 2022 bikes. There are some great bikes here including Black Edition and hard to come by Superlight (Superlight bikes feature titanium forks and rear frame)
All these bikes feature lights & mudguards some have the better quality Brooks C17 Saddle. They are all now on the website with suitable images so please check them out. All our Bromptons are available in store & can also be ordered on line for delivery or click & collect.
S6L HOUSE RED £1415
M6L RACING GREEN £1390
WE ARE ONE OF THE BIGGEST DEALERS IN THE UK FOR THIS ICONIC BRITISH MADE FOLDING BIKE WITH STOCK TO RIVAL ANY OF THE MULTINATIONALS.
WE ALSO STOCK JUST ABOUT THE FULL LUGGAGE RANGE THAT BROMPTON HAVE TO OFFER
Current Standard Brompton Stock - As at 18/04/22
BROMPTON C-LINE BLACK EDITION Bikes Now In Stock- LAST FEW LEFT

M6R Gloss Black-Black Edition £1495
M6R Gloss Turkish Green/Black- Black Edition £1495
H6R Gloss Black- Black Edition £1495

BROMPTON C-LINE BIKES
H6R C-Line with Rack -Piccadilly Blue £1430
S6R C-Line with Rack -Fire Coral Matt/Black £1430

M6R C-Line with Rack- All Black Laquer £1635
M6R C-Line with Rack -All House Red £1430
M6R C-Line with Rack -Piccadilly Blue/Black £1430
M6R C-Line with Rack -All Piccadilly Blue £1430
M6R C-Line with Rack -Fire Coral Matt/Black £1430

M3L C-Line - Fire Coral Matt/Black £1250
M3L C-Line-All Black £1250
M3L C-Line-Cloud Blue/Black £1250

BROMPTON 2021 MODELS ( Late 2021 Brompton undertook some rebranding and renamed their steel bikes as C-Line. The below bikes are basically the same but without a C-Line sticker and name plate on them).


H6R Racing Green RRP £1430 SALE £1330
H3L Tempest Blue £1295 SALE £1175 !


All L Models (just Mudguards) can have a rack fitted for a extra £100
h2> Looking for the ideal bike for use in the city or for traveling, then consider a Brompton. This iconic British made brand maybe just what you are looking for. Great to ride yet folds up small enough for hopping onto trains & buses or storing where space is an issue, even under your work desk. Pop in store for a test ride. Current Brompton Folding Bikes StockClick Me Click Me
Click Me
Above stock correct as of 18/04/22
Brompton Electric Demo 6 Speed Instore - Pop along for a test ride.
We also keep in store a Demo, M & H type.