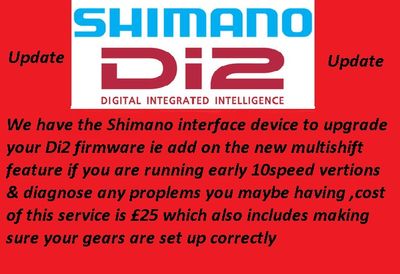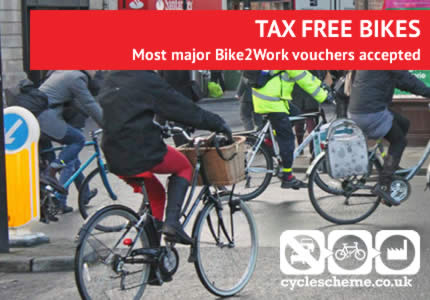 WEBSTERS CYCLES -----CORONO VIRUS
Brompton have issued a recall for some of their Brompton Electric, not all are affected so please read the notice and check your bike at www.brompton.com/recall
We can do the firmware update that will cure the issue which will also introduce a bluetooth function ready for the launch of a new Brompton App coming soon.
Please ring the store to book your bike in, we are also happy to do the re-call on Brompton Electric bikes not brought from ourselves
Due to the world wide bike shortages Websters Cycles is now operating with the minimal of staff often it will be a one in at a time policy,please be patient if waiting outside. Bike servicing & repairs are continuing & we currenly are enjoying the services of a pro team mechanic with over 30yrs experience to help us keep on top of things & of course keep him busy during these difficult times. Remember we do mail order and most parts and accessories get sent out same day.
Bike Stock 24/4/21)
We have stock of Childrens bike in both 12,16n & 20" Wheels
A couple of Girls 24" Specialized Riprocks arriving 26/4/21
We also have some base model Specialized Sirrus 1.0 £499 and some of the very popular Sirrus X 3.0 (£849) in a few sizes.
We all so have a few Specialized Diverge Gravel bikes & Allez road bikes.
STAY SAFE EVERYONE BUT ABOVE ALL STAY AT HOME !!
DUE TO THE SHORTAGE OF BIKES WE HAVE SUSPENDED THE TAKING OF ANY CYCLESCHEME VOUCHERS UNDER THE VALUE OF £2000 AS WELL AS ANY 0% FINANCE UNDER THE SAME VALUE ( ALL THESE TYPES OF FINANCE COST US BETWEN 10-15%,WITH THE INABILITY TO REPLENISH STOCK AT THE MOMMENT WE CANNOT AFFORD TO SEE OUR MARGIN BEING ERRODED
BROMPTON BIKES = Good stock of Brompton Electric in both Black and Bolt Blue Laquer and a couple in Turkish Green
Websters Cycles are still open during this Cov19 crisis.Most of our shutters are down except the front door which is locked.We operate a very strict one in at a time policy.We only want to be dealing with you if you either know what you want or have a very good idea.We insist that you keep a safe distance of 2m from our staff and we also supply glove and wipes for you to use.We are very strict on this. Normal random browsing of the shop is not allowed. The usual card payment is preferred but we shall don gloves on if cash is the only option.
Websters have always offered mail order and this is continuing.Most mail order is still getting delivered next day from sending if it's large enough to warrant a courier service. If there is a bike please consider ordering it online for click and collect.
Stay safe everybody, keep washing your hands ,pop by (or mail order)& pick up a cannister of Bamboo Wipes at £2.99 their cheaper than any other Alcohol wipes i've seen.
BROMPTON -
M6L Electric-Black £3020
M6R Electric-Black £3120
M6L Electric -Bolt Lacquer £3215
M6L Electric -Turkish Green £3020

New Brompton stock just arrived 7/05/21

M6R All Black £1395-SORRY SOLD
M6R All Racing Green £1395-SORRY SOLD
M6R Orange/Black £1395-SORRY SOLD
M6R Cloud Blue/Black £1395-SORRY SOLD
M6R All Tempest Blue £1395-SORRY SOLD
H6R Tempest Blue/Red £1395-SORRY SOLD
H6R Racing Green/Red £1395- DON'T HESITATE LAST ONE LEFT !
H6R Tempest Blue/Orange £1395 -SORRY SOLD

Hurry these will not stay around for long,sorry no cycle scheme vouchers accepted against these. Next batch of Bromptons due in mid June

Looking for the ideal bike for use in the city or for traveling, then consider a Brompton. This iconic British made brand maybe just what you are looking for. Great to ride yet folds up small enough for hopping onto trains & buses or storing where space is an issue, even under your work desk. Pop in store for a test ride.
Current Brompton Folding Bikes StockClick Me
ALL ARE ELECTRICS CAN BE UPGRADED TO A R MODEL ie FITING THE APPROPRIATE BLACK REAR RACK & GUARD FOR A EXTRA £100
Click Me
Click Me
Above stock correct as of 17/3/21
Brompton Electric Demo 6 Speed Instore - Pop along for a test ride.
We also keep in store a Demo S,P, M & H type.