Sorry. Websters Cycles are closed from Tuesday May 17th until May 29th.

Any online orders will secure the stock but unfortunately will not be dispatched until Monday/Tuesday May 30th/31st at the earliest.

Cut of for orders to be sent out this Monday 16th will be 10am on 16th.



SilverLabel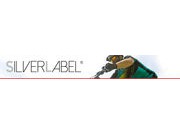 SilverLabel Experience

SilverLabel® is a premium electronics range, designed around the modern lifestyle. With a keen eye on style and an emphasis on quality. You can trust SilverLabel®. Whether you are looking for a new way to listen to music in incredible quality or want to record your life's most important moments as they happen, SilverLabel® has you covered.
Cameras

SilverLabel
Pricing
£99.99
Offer £49.99
That's a saving of £50.00/50%

SilverLabel
Pricing
£49.99
Offer £29.99
That's a saving of £20.00/40%