Sorry. Websters Cycles are closed from Tuesday May 17th until May 29th.

Any online orders will secure the stock but unfortunately will not be dispatched until Monday/Tuesday May 30th/31st at the earliest.

Cut of for orders to be sent out this Monday 16th will be 10am on 16th.



Nutrak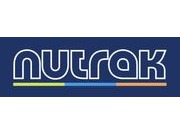 For over 20 years Nutrak has offered a great value tyre and tube range.

Nutrak products are a careful blend of performance and value, delivering excellent all-weather performance at affordable prices.

From strollers to BMX, and mountain bikes to road bikes, Nutrak's comprehensive range covers a wide range of sizes to suit all cyclists' needs for everyday use.

Tyres - Inner Tubes

Nutrak